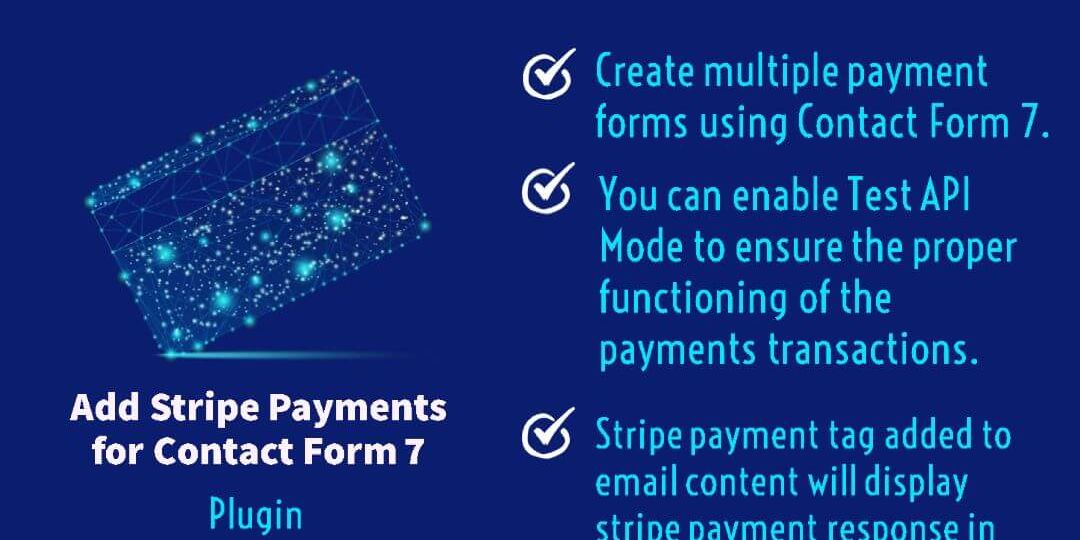 Features
Make payments via Stripe on Contact Form 7.
Create multiple payment forms using Contact Form 7.
Shows transaction ID, total amount with selected currency, and transaction state after the transaction are done.
Includes input boxes for price, quantity, description, and product image for one product for sale.
You can enable Test API Mode to ensure the proper functioning of the payment transactions.
Stripe payment tag added to email content will display stripe payment response in email.
Fully responsive for tablets and mobile devices.
#Plugins #Stripe #Payments #PaymentGateway #ContactForm7 #WordPress #Developer #Dev #eCommerce #NewSoftware #Code #Coding #Scripts